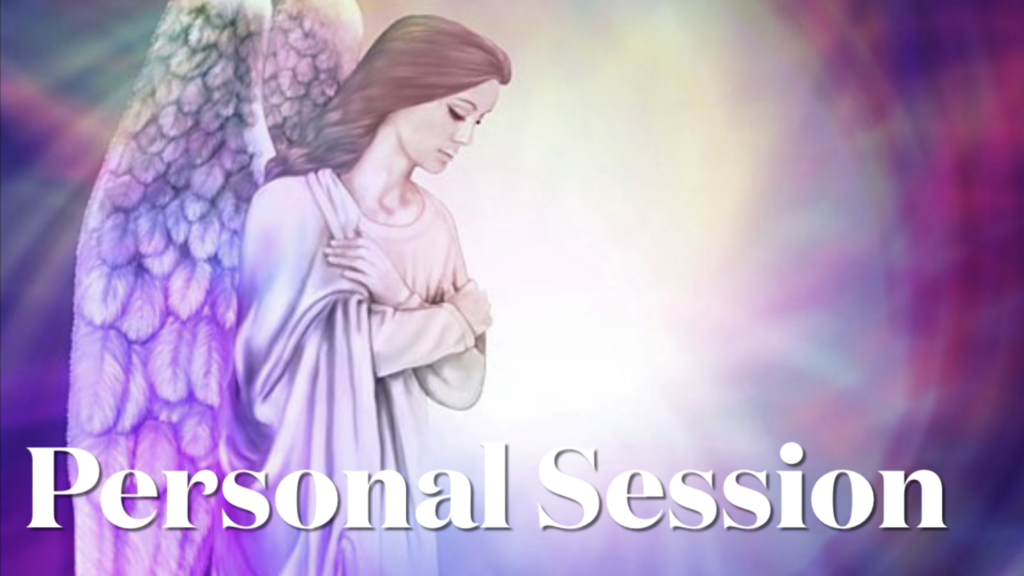 AURA CLEARING/SOUND HEALING/CHAKRA BALANCING/GROUNDING
Personal Session is done on Zoom and includes:
Angel reading (channeled messages from your Angels)
Answering your questions
Aura clearing (releasing of all negative imprints and scars in your aura)- Aura protection and shielding with the Angels)
Grounding with the Angels
Chakra opening & balancing
Angel healing with a guided meditation with your Angels (you may be able to see/feel/hear/experience your Angels too.) During the healing session, when guided by the Angels, Nelly may do and sound healing. She plays her angelic harp, Tibetan bowls, Crystal bowls, a gong, and uses Crystals for deeper lasting effects of your healing.
PRIVACY POLICY AND DISCLAIMER:
By participating in a Personal Session with Nelly Angel, you agree to these terms and conditions. Please read them carefully. If you do not agree to the terms and conditions within this agreement, you may not participate in the Personal Session with Nelly.
PLEASE NOTE THAT ANY APPOINTMENT MADE CAN BE RESCHEDULED BUT NOT CANCELED AND REFUNDED. THANK YOU.
COST – US $500 for 1 hour session, paid with https://www.paypal.com to em nelly7angel@gmail.com Payment is done before your reading. If someone else is paying for your Reading-Therapy Session please let them write in the notes your full name and email address. After you have made your payment for the personal session, please send us your preferred date and time for the session, and which time zone you live in. Read the Privacy Policy before proceeding. Thank you!
Please review this agreement, each time you book a reading, as Nelly Angel reserves the right to change this agreement.
All content within the Reading/Therapy Session may not be used in connection with any other product or service, nor used in any manner which discredits Nelly Angel.
Readings by Nelly Angel are intended to offer insight into your personal life and do not in any way constitute medical, legal, or financial advice. Nelly Angel is not a medical professional, attorney, financial advisor, or other licensed professional and any information given by her is not to be used in place of any medical, legal, or financial advice or diagnosis from qualified and licensed professionals in those fields. Nelly Angel will not be held liable for any damages resulting of any reading.
Any and all personal Information acquired by Nelly Angel will be held secure and confidential, and/or disposed of in a proper and responsible way.
Please prepare several questions and have a great reading. Bless your heart!
Disclaimer: Readings are for personal insight and spiritual growth purposes only! They are not meant to be a substitute for medical or psychiatric treatment. With signing for a personal session with me you declare that you are mentally and emotionally stable.
I do not do readings that have to do with criminal occurrences such as missing persons.
I do not do medical readings.
I do not do entity removal.
Readings reveal possible outcomes nothing is written in stone and we all have free will which can and does change the directions of our paths.
Readings will show you the way but you must take the steps yourself because it is your life and your learning journey. Readings create clarity, bring about inspiration, give you insight and support but it is you who must actually walk the steps of the journey.
My intention is to give you all the tools you need, a map of where you are and how to get where you want to go, to empower and help you remember your divine nature.
FOR EU Residents: Due to the fact that readings are a custom made service, they cannot be returned under the Right to Return Directive On Consumer Rights.
This site is created to support people on their spiritual journey and honors the divine in you. I have the right to refuse service to anyone who is rude, disrespectful, or a bully.
PRIVACY POLICY

What personal data we collect and why we collect it
Media
If you upload images to the website, you should avoid uploading images with embedded location data (EXIF GPS) included. Visitors to the website can download and extract any location data from images on the website.
Contact forms
We use information submitted via our contact forms for the purpose of responding to your enquiry. We store this data securely on our email system for the sole purpose of your original enquiry.
Cookies
If you have an account and you log in to this site, we will set a temporary cookie to determine if your browser accepts cookies. This cookie contains no personal data and is discarded when you close your browser.
When you log in, we will also set up several cookies to save your login information and your screen display choices. Login cookies last for two days, and screen options cookies last for a year. If you select "Remember Me", your login will persist for two weeks. If you log out of your account, the login cookies will be removed.
Embedded content from other websites
Articles on this site may include embedded content (e.g. videos, images, articles, etc.). Embedded content from other websites behaves in the exact same way as if the visitor has visited the other website.
These websites may collect data about you, use cookies, embed additional third-party tracking, and monitor your interaction with that embedded content, including tracking your interaction with the embedded content if you have an account and are logged in to that website.
Analytics
We share your usage data with our partner at Google Analytics in order to improve our website experience. you can opt out of this at anytime by declining the notice when it appears on our website.
Re your data
We do not share data with any third party for the purposes of marketing or direct sales. We share your anonymous information with technology partners in order to improve our online services provided to you.
How long we retain your data
If you leave a comment, the comment and its metadata are retained indefinitely. This is so we can recognize and approve any follow-up comments automatically instead of holding them in a moderation queue.
For users that register on our website (if any), we also store the personal information they provide in their user profile. All users can see, edit, or delete their personal information at any time (except they cannot change their username). Website administrators can also see and edit that information.
What rights you have over your data
If you have an account on this site, you can request to receive an exported file of the personal data we hold about you, including any data you have provided to us. You can also request that we erase any personal data we hold about you. This does not include any data we are obliged to keep for administrative, legal, or security purposes.