AUDIO SONG: Erik Berglund – Herald Of The New Dawn
About Yogi Bhajan
US Congress celebrates the life of Yogi Bhajan
(Aug. 26, 1929 – Oct. 2004)
The late Siri Singh Sahib Bhai Sahib Harbhajan Singh Khalsa Yogiji, also known as Yogi Bhajan, was honored May 11th 2005 at a special reception at the US Capitol in Washington DC. It commemorated last month's unanimous passage of a bipartisan Congressional Resolution honoring his life and influence. US Senators and Representatives, members of the US Department of State, representatives from the Government of India, dignitaries, officials, and members of the Sikh faith attended the event.
In the history of the US Congress, only a handful of spiritual leaders have ever inspired a Joint Resolution honoring their life and work. They include Martin Luther King Jr., Pope John Paul II and Mother Theresa.
The current Congressional Resolution passed by the US House of Representatives and the US Senate supporting the event read, in part:
"The (US) Congress recognizes that the teachings of Yogi Bhajan about Sikhism and yoga, and the businesses formed under his inspiration, improved the personal, political, spiritual, and professional relations between citizens of the United States and the citizens of India, recognizes the legendary compassion, wisdom, kindness, and courage of Yogi Bhajan, and his wealth of accomplishments on behalf of the Sikh community, and extends its condolences to Inderjit Kaur, the wife of Yogi Bhajan, his three children and five grandchildren, and to Sikh and 3HO (Healthy, Happy, Holy) communities around the Nation and the world upon the death on October 6, 2004, of Yogi Bhajan, an individual who was a wise teacher and mentor, an outstanding pioneer, a champion of peace, and a compassionate human being.
Yogi Bhajan spent his life teaching and improving the lives of thousands through his teachings on yoga and Sikh Dharma. It was through his efforts that Sikh Dharma became a tax exempt, recognized religion in the United States. He also founded the 3HO (Healthy, Happy, Holy) organization and a successful drug rehabilitation program to address the national crisis of drug addiction.
More than 100 officials and dignitaries attended the event including US Senator Jeff Bingaman, US Representative Tom Udall, US Representative Joe Wilson, US Representative Thad McCotter, US Representative Sheila Jackson Lee, Deputy Chief of Missions of the Embassy of India Ambassador Raminder Singh Jassal, Minister Counselor of the Embassy of India Krishan Varma, former US Secretary of Interior Manuel Lujan, World Bank Representative Gurcharan Singh, former US Secretary of Interior Stewart Udall, former First Lady of New Mexico Clara Apadoca, and many others.
Source: DW Turner, on Behalf of Sikh Dharma WASHINGTON, May 11th 2005 PRNewswire. Photos from sikhnet.com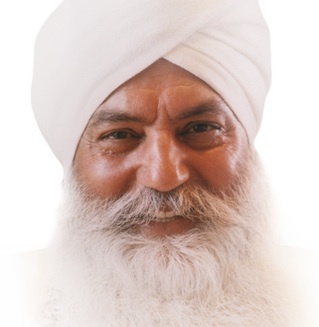 101 Yogi Bhajan Quotes
"It's not life that matters, it's the courage you bring to it."
"If you can't see God in all, you can't see God at all."
"I do not believe in miracles, I rely on them."
"To conquer the unknown you must trust."
"Keep up and you will be kept up."
"The pair of opposites do not effect a yogi — neither praise nor insult."
"When you are far away from reality, your fantasy won't work."
"When God gives good times, He wants you to forget him and sleep. When God gives you bad times, He wants you to wake up and face him."
"When you don't go within, you go without."
"Prayer without heart is a waste to time."
"If your presence doesn't work, neither will your word."
"Life is a lie if you do not find the eternal truth."
"What is the purpose of life? To elevate all, big or small."
"Our purity lies in our originality. Our intuition lies in our innocence."
"Where there is love there is no question."
"What is the power of life? With all the ungraceful dirt, nonsense, you remain graceful."
"You owe it to yourself to be yourself."
"Your mind is your servant, your body is your vehicle and your soul is your residence."
"There is nothing outside of us. It's all in us."
"Never curse yourself by limiting your students."
"The art of happiness is to serve all, and all shall serve you."